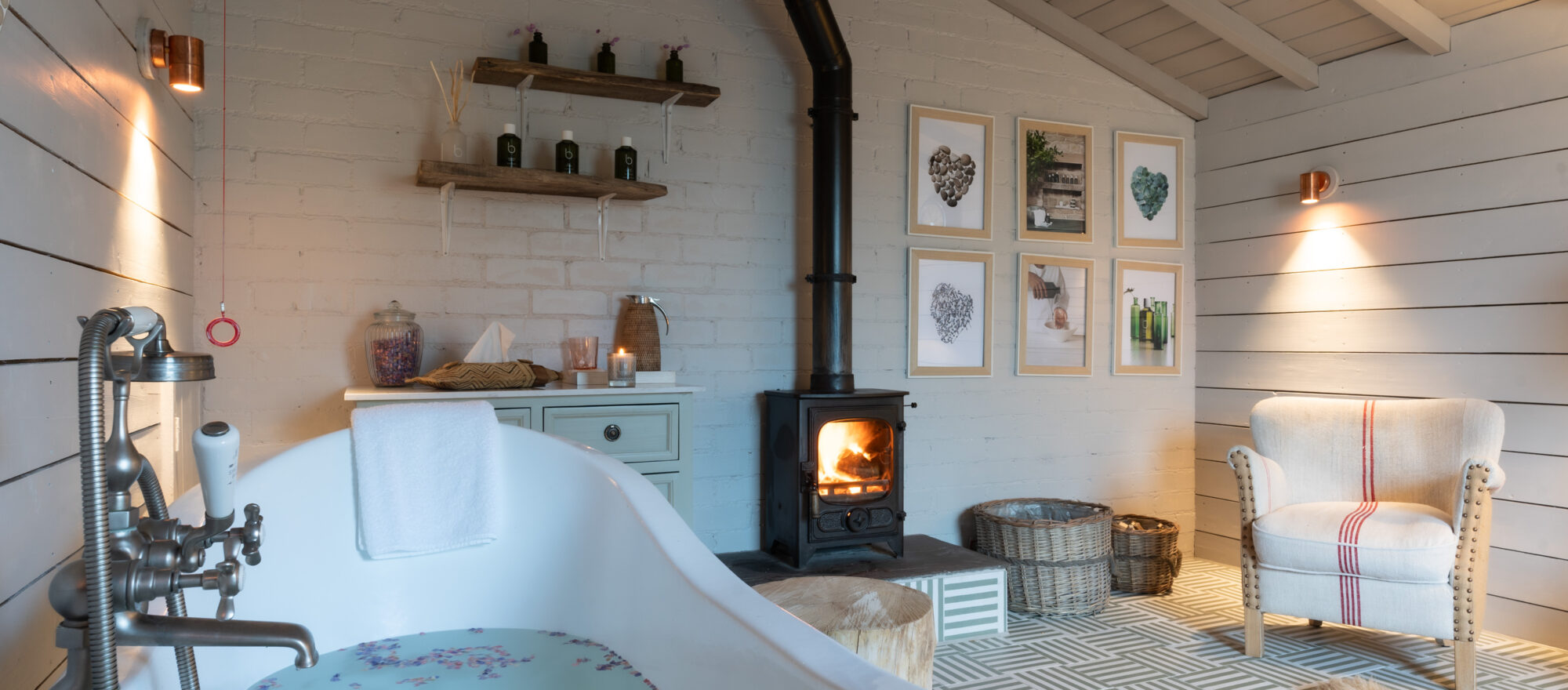 Fletcher's Serenity
Enjoy true relaxation with our duo of treats: a Calming Bath Hut Experience in your own private Hut in our Spa Garden with a guided meditation to help ground and rebalance followed by a massage treatment using our exclusive Beatitude Serenity Oil, designed to deeply calm the mind, body and soul.
Serenity is a therapeutic blend of the most prolific anti stress oils which includes Chamomile, Patchouli, Lavender and Mandarin. The Natural Plant Oil base of Oat and Hemp Oil offer intense nourishment and hydration to the skin.
Our Serenity Massage has been designed by our Fletchers Team to destress the muscles and quieten the busiest of minds, promote a powerful calm and a restful sleep.